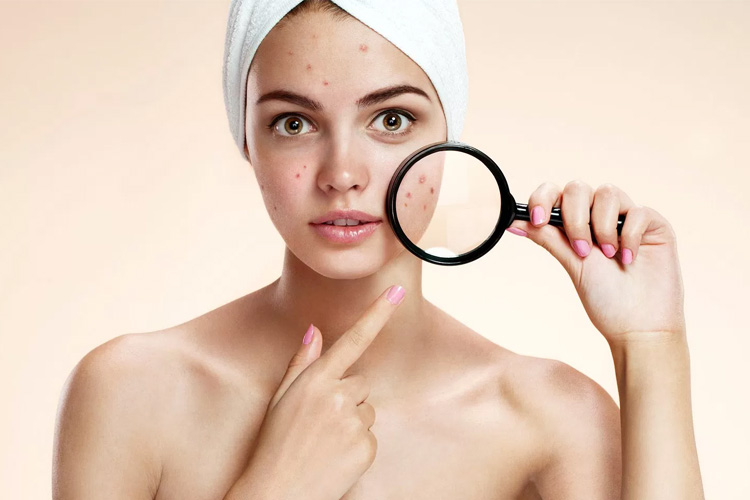 Regular visits to the dermatologists also sometimes do not change the situation. This forces some people to give up and live with the problem until nature takes its cause. Other factors besides hormonal imbalances that cause acne are things like stress, poor diet, lack of sleep, change of climate, lifestyle and environmental changes, and some makeup products.
Acne makes people feel embarrassed, which in turn leads to alienation from social circles. Acne treatment does not have a universal treatment and choosing what is right for you mainly depends on your skin type and the extent of the breakout. In some cases, you have to try different types of treatments before you finally find the correct one. Some people also try to mask the acne away with concealers – you can read the article on the BEST CONCEALER to find out the best products in the market to hide imperfections. The following is a breakdown of some of the best acne treatment regimens in the market.
See also:
Our Top Picks For Acne Treatment
Humane Benzoyl Peroxide
-$8.00 OFF
Humane Benzoyl Peroxide 10% Acne Treatment Body & Face Wash, 8 Ounce
Maximum strength 10% benzoyl peroxide acne wash is NOT FOR SENSITIVE SKIN.
Acne treatment kills bacteria & helps prevent breakouts. Non-foaming lotion absorbs quickly.
Clean ingredients & cruelty-free. No parabens, SLS, fragrance, or animal products.
For face, body & back. Made in USA in a FDA/cGMP compliant facility.
NOT HAPPY? EMAIL US DIRECTLY for a refund. 100% satisfaction or your money back.
This acne treatment, which also doubles up as a face and body wash, comes in an 8-ounce bottle, only meant for people without a sensitive skin because it contains benzoyl peroxide. It is FDA/cGMP compliant product, and works on acne causing bacteria preventing breakouts.
Before using the product, it is advisable to first test a sample of the treatment on any affected area for at least 3 days. If there is no reaction, then you are good to go. Using the treatment may also lead to additional acne. This should not worry you because the side effects go away after some time. Other normal side effects of using the treatment are irritation, redness, dry skin and peeling. For best results, you should use the treatment twice a day but if the side effects become too severe or do not go away after some time, you should reduce the usage to every other day or once a day.
To manage the irritation, it is advisable to use an oil free moisturiser after usage. Humane acne treatment contains no parabens, no fragrance, no animal products and no SLS. It is cruelty free and affordable. It is good for adult and teenage acne treatment. The acne treatment clears blemishes, whiteheads, pimples and blackheads and prevents them from reappearing.
TruSkin Naturals Tea Tree Clear Skin Serum
-$45.20 OFF
Tea Tree Clear Skin Serum, Age-Defying formula for acne-prone skin with 20% Vitamin C, Retinol, Niacinamide, Salicylic Acid & Hyaluronic Acid for Blemish-Free, Soft, Radiant, Youthful Skin. 1oz
POWERFUL NATURAL INGREDIENTS PROVEN BY SCIENCE - Soothe & heal blemishes, fade the appearance of acne scars, dark spots, hyperpigmentation & fine lines for fresher, clearer & glowing skin. The age-defying benefits of Vitamin C, Hyaluronic Acid & Retinol work alongside Niacinamide (B3), Salicylic Acid & Tea Tree Essential Oil to unclog pores, comfort irritated skin and deliver brighter, healthier skin.
CONCENTRATED POTENT SERUM - Vitamins C & A (retinol) combine for a 1-2 Anti-Aging punch in this potent blend of nourishing ingredients strategically designed to Target Breakouts while also offering preventative benefits by delivering active vitamins and plant extracts to deeply nourish, protect and improve the health of skin.
THE DIFFERENCE in skin treated with TruSkin Naturals Tea Tree Clear Skin Serum is striking. Formulated with only the highest quality natural & organic ingredients, this concentrated serum was developed to be not only effective but surprisingly gentle too. The best part is you only need to apply it 2-3 times a week to get the full benefit of the ingredients.
NEVER TESTED ON ANIMALS - TruSkin Naturals Products Are Proudly Formulated Right Here In the USA in an FDA Registered Laboratory and Are Never Tested On Animals.
WORKS OR YOUR MONEY BACK - TruSkin Naturals is a different kind of company that offers the absolute best customer service in the industry. If for any reason you decide that this serum is not for you, you have a FULL 3 MONTHS to send 1 simple email and receive a 100% money-back refund, absolutely no questions asked (in fact, you don't even have to return the bottle).
The above acne treatment contains a combination of powerful ingredients that blend well together to fight blemishes, dark spots, acne spots, uneven skin tone, dry and dull skin tone and acne. Some of the most notable ingredients are Retinol, Vitamin C and B3, Salicylic Acid, Hyaluronic Acid, Tea Tree Essential Oil and MSM. This powerful formulation leaves the skin clearer and glowing. Some of the attributes that make the treatment stand out are; it is cruelty free, all the ingredients are natural and organic, contains no parabens, FDA registered, gentle on the skin, fast results, affordable and easy to use.
Some people may however react to the serum and a precaution; it is always advisable to do a patch test on a selected area that needs treatment or on a small part of the neck. If the serum does not cause any reaction, start applying 3 to 5 drops 2 to 3 times a week. Always follow up the application with a moisturiser and avoid the eye area. It is good for both the adults and teenagers.
Differin Adapalene Gel
Differin Adapalene Gel 0.1% Prescription Strength Retinoid Acne Treatment (up to 30 Day supply), 15 gram
CLEARS Breakouts Where They Start (Deep In Pores) And PREVENTS New Acne From Forming, Which Ultimately RESTORES Skin's Texture and Tone
Differin Works Differently Than Other Acne Treatments By Normalizing Skin Cell Turnover And Effectively Targets Two Primary Causes of Acne, Clogged Pores And Inflammation
Adapalene Was Created For Superior Tolerability Compared To Other Prescription Retinoid Products Not Containing Adapalene. It Is Suitable For Use As Part Of Your Morning Or Evening Regimen
Water-Based Formula, Oil-Free, Alcohol-Free,Fragrance-Free, Non-Comedogenic. Helps reduce the risk of scarring and hyperpigmentation by treating acne
In A Clinical Study, Differin Gel Provided up to 87% Reduction In Acne Lesions After 12 Weeks, Which Will Continue To Improve With Further Use
Differin is a strong acne treatment gel that contains Adapalene and retinoid that help to fight off acne and breakouts. The treatment gel also prevents any new acne from forming on the skin, which in turn improves the tone and texture of the skin. Unlike many other acne treatment gels, Differin targets inflammation and clogged pores. Though many other acne treatments also feature retinoid, Differin does a better job as compared to them because of the addition of Adapalene, which gives it a more superior tolerability.
This water based formula gel does not have any fragrance, it is non-comedogenic and it has clinical approval. For best results use the product once a day unless advised otherwise if the acne is too severe and after 12 weeks, you start seeing positive results of acne reduction and further uses eventually clears them. Using more the recommended amount may lead to skin irritation and does not guarantee you faster results. One 45-gram Differin tube can take you up to 90 days if you use it once a day and a 15-gram tube can go for 30 days.
Make sure you cleanse your face well before use and apply the gel to the affected areas. Always use a moisturiser after application to keep your skin looking healthy. For children aged below 12 years, pregnant and lactating mothers, they should seek medical advice first before using Differin acne treatment gel.
Clean & Clear Advantage Acne Spot Treatment
This acne treatment gel from Clean & Clear contains salicylic acid and witch hazel, which give it the strength to fight acne fast. In just four hours, the treatment starts working on the pimples and they reduce. In just one day, majority of the users showed clearer skins. It is good for all skin types and it does not dry the skin. The treatment is also oil free and the natural ingredient witch hazel helps to soothe the skin after application.
Salicylic acid penetrates deep into the pores working on the pimples fast and effectively. Before application, make sure you cleanse your face well and cover the affected area with the treatment. You can do this one to three times a day depending on the extent of the acne. If you get any itching or dryness, reduce the number of times you apply to every other day or once a day. It is safe for both the teenagers and adults.
TreeActiv Cystic Acne Spot Treatment
-$10.00 OFF
TreeActiv Cystic Acne Spot Treatment, Best Extra Strength Fast Acting Formula for Clearing Severe Acne from Face and Body, Gentle Enough for Sensitive Skin, Adults, Teens, Men, Women (0.25 Ounce)
Bentonite Clay draws out toxins, eliminates impurities and helps in calming irritated skin. Effectively eliminates acne by providing oxygen to cells via drawing out excess hydrogen produced in the cell, allowing oxygen to replace it.
Pink Grapefruit Essential Oil reduces inflammation and swelling while fighting infection and contains high levels of vitamin C which plays a crucial role in collagen production. Witch Hazel is an extremely powerful astringent that eliminates acne by reducing inflammation, clearing away excess sebum, and balancing the oil in your skin.
Peppermint and Spearmint water have antiseptic and antibacterial properties which tame blemishes by killing bacteria within pores and balancing oil production on the face to keep pores clear and skin properly moisturized, thus reducing scarring and smoothing complexion.
Tea Tree Water and Essential Oil have potent antibacterial, antifungal, moisturizing, toning and astringent properties to help eliminate severe acne while leaving skin looking beautiful and refreshed.
Lemon essential oil balances overactive sebaceous glands, helps clear acne, and encourages the exfoliation of dead skin cells. Aloe Vera ensures that the essential vitamins E & C are immediately available to promote new, healthy skin growth.
If you have severe acne and you are not sure of what to use, then you need to try out TreeActiv Cystic Acne Spot Treatment. The treatment comes with extra strength to fight even the most stubborn acne. As powerful as the treatment is, it is gentle enough for everyone with sensitive skin including teens, adult men and women. The treatment is by far one of the most effective solutions for severe cystic acne and acne scars. It heals the scars, unclogs pores, balances the oil production, kills any harmful bacteria lurking in the skin, draws out toxins and fades out any irritation. It also prevents any further acne attacks and breakouts.
All the ingredients that make the treatment are natural and they include Tea Tree Water, Witch Hazel, Bentonite Clay, Spearmint Essential Oil, Spearmint Water, Peppermint Water, Lemon Essential Oil, Pink Grapefruit Essential Oil Aloe Vera and Tea Tree Essential Oil. The all-powerful natural ingredients also help to reduce swellings and inflammations, keep the skin well moisturised and give it a healthy glow. It is also affordable.
Claridad Benzoyl Peroxide Acne Treatment
Benzoyl Peroxide 10% Acne Treatment Gel | Unbuffered Micronized Medical Grade [Strong] Paraben-Free Zit Zapper, Pimple Killer, Breakout Control Ointment | Claridad
FOR ACNE-PRONE SKIN: We've carefully designed & developed a fast-acting benzoyl peroxide acne treatment to quickly clear up blemishes, decongest pores and control oil production experienced by those suffering from severe acne as an adult or teen. Dermatologist tested it is ideal for sensitive, oily, and acne-prone skin. Not for sensitive skin.
MEDICAL GRADE 10% BENZOYL PEROXIDE: For maximum skin clearing, our powerful acne gel treatment uses the highest pharmaceutical-grade micronized Benzoyl Peroxide. It acts fast to dry out pimples & reduce redness, making it a trusted zit blaster. The products we carry were originally developed for physicians and dermatologists through clinical research. All our formulations use the highest medical grade ingredients available on the market.
BEST SPOT TREATMENT: Why waste time on a face zit ointment that takes for ever to clear up acne breakouts. Simplify your routine by cleansing & exfoliating before applying a thin layer of extra strength benzoyl peroxide gel. This advanced formula deeply penetrates the skin, washing away dirt, oil, excess sebum and layers of dead skin cells which help to unclog pores and prevent future breakouts.
APPLIES SMOOTH/CLEAR: Unlike other zit spot treatments, our lightweight benzoyl gel applies & dries clear. That's right. This benzoyl peroxide spot treatment never leaves behind a chalky, pasty or gooey finish.
PARABEN-FREE FORMULA: Claridad is a luxury line of skin care products that does not feature any parabens in most of its formulas. What other benzoyl peroxide acne treatment can make the same claim?
This acne treatment is only for people without sensitive skin because its strength surpasses other over the counter and drugstore products. You need to take extra care when applying and to begin with, use the gel once a day until your skin adapts. After that, you can start applying it twice daily but always protect your skin from the sun to avoid the sensitivity to UV rays. In the beginning, you will notice dryness and some slight skin irritation but that will go away after some time. If the dryness and irritation become sever, then reduce the number of applications and the amount or seek medical advice. Visible results from the treatment may take up to 6 weeks.
What makes this acne treatment stand out from the rest is benzoyl peroxide, which is the strongest zit remover in the market. Dermatologically tested, this cream completely clears the skin making it one of the most trusted acne removers. It dries up fast and it is lightweight. It does not contain any parabens or formulas and best of all it is affordable and it is from a company that makes luxurious and quality products. You want to fight those stubborn zits, try this cream and you will not regret.
Mighty Patch Hydrocolloid Acne Absorbing Spot Dot
Mighty Patch Hydrocolloid Acne Absorbing Spot Dot (12mm 36 count)
Acne patch visibly shows it's working by absorbing pus and fluids
Drug-free and without harsh chemicals or drying formulas unlike other acne treatments. Natural, cruelty-free, vegan-friendly
Hydrocolloid acne stickers protect blemishes for faster healing overnight, each pimple patch acts as a protective cover and prevents picking or touching
36 12mm pimple patches, clear color with a matte finish to suit all skin types. NYC-based. Made in Korea.
This mighty acne treatment comes in the form of patches. The patches are best for mature acne blemishes and they contain polymers that act like an adhesive to absorb heat, pectin, and carboxyl-methylcellulose. You cannot apply the patches until the pimples are fully ripe and you see the white heads. Prick the white heads first before you apply the patch and this will help everything inside the pimple come out.
Mighty patches come in three sheets of 12 patches making 36 patches. The patches are rubber and thick, measuring about 12 mm in diameter, which makes them almost impossible to cover up with any kind of makeup. This means that you can only wear the patches indoors or at night. Before application, make sure the places you want to place the patches are clean and dry. If you apply the patches on an oily face or a face with makeup, then the adhesive may not work well.
Leave the patch on for at least 6 hours though you can extend the period to 10 hours. In most cases, the blemish flattens out after the first try. If it does not, repeat the following day until it clears away. The patches are good for the teenagers, adults, pregnant women, lactating mothers, and for all skin types. They are parabens free, cruelty-free, drug-free, and vegan-friendly. All the products that make the patches are natural.
Nexcare Acne Cover
-$1.94 OFF
If you are looking for a comfortable and breathable way to get rid of blemishes, then use Nexcare acne covers. Friendly to the pocket and all skin types, the covers are non-medicated and their work is to absorb any excess oil from the blemishes and pimples. They are easy to use because all you do is peel off the cover from the liners and apply them on the affected areas. Make sure the whole area of the skin is clean and dry for the adhesive to stick. You know the treatment is a success when the covers or liners change colour to white from clear.
The best time to use the covers is at night while you are asleep. They are transparent and you will barely notice them. They also reduce the need to keep pricking at the pimples. Do not use the cover with other medicated treatments and if the symptoms do not go away, then it is time to consult a physician for further advice. The covers come in a package of 36 pieces.
Neutrogena Rapid Clear Maximum Strength Acne Treatment Pads
-$3.50 OFF
Neutrogena Rapid Clear Maximum Strength Acne Treatment Pads with Maximum-Strength Salicylic Acid Acne Medicine, 60 ct
60-pre-moistened acne treatment pads with maximum strength salicylic acid, acne-fighting medicine, to visibly reduce acne and help stop breakouts, even before they become visible
Neutrogena Rapid Clear Treatment Pads are especially formulated for acne-prone skin and are Oil-Free and non-comedogenic (won't clog pores)
Formulated with powerful Micro-Clear Technology, which cuts through oil and boosts the delivery of acne medicine deep to the source of breakouts
Maximum-strength formula is designed to remove dirt, oil, and makeup while working fast to clear acne and prevent breakouts. This acne treatment is clinically proven to reduce pimple size, swelling, and redness in just 8 hours
These soft, textured acne pads clean deep into pores to give you clearer skin without over-drying or irritation. Acne treatment from the #1 Dermatologist Recommended Brand
In just eight hours, you can have the pimples and swellings on your face reduce to a manageable state with Neutrogena Rapid Clear Maximum Strength Acne Treatment Pads. The pads work fast on pimples preventing any breakouts. The pads are soft and textured and have a powerful MICROCLEAR technology that dissolves oil and boosts salicylic acid delivery to the breakouts source. Clinically proven, the pads are comfortable to use and leave your skin feeling and looking smooth and clear.
The package contains 60 pads, all with pre-moistened acne treatment, the most prominent ingredient is salicylic acid and they are oil free and non-comedogenic. When using the pads, avoid any contact with the eyes and keep them far away from children. They are however good for both teenagers and adults and compatible with different skin types. They are affordable and easy to use.
DRMTLGY Acne Pads
DRMTLGY Dermatologist Recommended Acne Pads. 3-in-1 Acne Treatment With Three Active Ingredients: Salicylic Acid, Glycolic Acid, Lactic Acid. Alcohol-Free For Face And Body Acne. 60 Pads
ADVANCED ACNE TREATMENT RECOMMENDED BY OVER 2,000 DERMATOLOGISTS: Each pad is specially formulated to clear existing pimples, reduce pore size, eliminate blackheads, whiteheads, hormonal acne, redness, and swelling without over drying your skin. These pads keep the skin feeling refreshed and hydrated, while cleaning and clearing the skin.
THREE CLINICALLY PROVEN, HIGHLY EFFECTIVE ACNE-FIGHTING INGREDIENTS: Salicylic Acid 2%, Glycolic Acid 5%, and Lactic Acid 5% effectively fight acne for women, men, girls, and boys of all ages. Use in place of a regular rinse of cleanser at bedtime, or whenever you can't get to a sink to treat and prevent acne breakouts.
PROVEN AS THE HIGHEST LEVEL OF ACNE CONTROL: Salicylic Acid 2% is the highest percentage allowed by the FDA in an acne treatment. Our pads wipe away pore-clogging oils and cellular debris by penetrating deep into pores to regulate oil production and inhibit acne bacterial growth from within.
SOOTHE IRRITATED, INFLAMED, ACNE-PRONE SKIN: Grapefruit Peel Extract, Cucumber Fruit Extract, Chamomile Flower Extract, and Aloe Extract soothe inflamed, irritated skin and provide anti-inflammatory benefits.
100% SATISFACTION GUARANTEED: Join thousands of satisfied customers who have discovered the exceptional value and quality of DRMTLGY's skin care products. We invite you to visit our Amazon storefront and discover the beauty that awaits you. DRMTLGY's products work and they work extremely well. We stand behind our products 100%, with a guarantee of significantly transforming and improving your skin. Order now, 60 Day Money Back Guarantee.
With a recommendation from over 2,000 dermatologists, DRMTLGY Acne Pads are the real deal when it comes to fighting pimples and reducing pore sizes. The pads are alcohol-free and they help to eliminate whiteheads, blackheads, redness, hormonal acne and any swellings without drying your skin. They also improve the texture of the skin leaving it clear and smooth. The pads contain fruit and botanical extracts that repair inflamed and irritated skin while at the same time soothing the skin. They are cruelty free, easy to use and affordable. The most prominent ingredients in the 3-in-1 treatment are glycolic acid, salicylic acid and lactic acid.
Acnetame Vitamin Supplements for Acne Treatment
-$2.00 OFF
Acnetame- Vitamin Supplements for Acne Treatment, 60 Natural Pills
BEST ACNE PILLS FOR WOMEN, MEN, TEENS, AND ADULTS WITH OILY SKIN as it has the Most Mg's Per Pill/Bottle. Clears Your Skin by Decreasing Oil Production, Improving Skin Healing Time, and it's Ability to Regulate your Hormonal Breakouts.
WE HAVE AN 80% SUCCESS RATE FOR CUSTOMERS USING IT FOR AN EXTENDED PERIOD OF TIME. If you have used an entire bottle without results we please ask that you email the address on the top of bottle so that we can fix this issue. SOME CUSTOMERS SAY THEY NEED 2 OR MORE PILLS PER DAY TO SEE RESULTS. PLEASE CONSULT A DOCTOR IF YOU WANT TO EXCEED 1 PILL PER DAY.
Effective Acne supplements ingredients such as NAC (Sulfur), B5, and Vitamin A from a GMP certified manufacturer to give you the clear skin you deserve from the top ingredients on the market to fight cystic acne. (WE SUGGEST ALL CUSTOMERS READ ACNETAME FAQ BEFORE TAKING IT)
Boost your confidence naturally so you can approach the world with a smile by taking the best acne supplements in Acnetame. (TAKE ADVANTAGE OF OUR TEMPORARY PRICE REDUCTION)
For people with oily skins and trying to get rid of hormonal acne, then Acnetame supplements offer the best solution. The supplements, packed with vitamins, amino acids and minerals are safe for all skin types, adults, teenagers, men and women. They clear the pimples and acne by reducing oil production and improving the time it takes to heal from the acne. The supplements also help to regulate hormonal breakouts.
With a success rate of over 80% the supplements are a sure way to regain back your confidence and wear a clear smooth skin without the fear of reacting to the treatment. The ingredients are natural and apart from an occasional dryness reported here and there, the supplements do not come with any other side effects. If the dryness continues, then it is good to seek the help of a physician. You will not break your bank account to buy the supplements because they are affordable.
Side Effects Of Acne Treatments
We have read all the positives of acne treatments in all the products above but as with many products, these too come with some side effects. The side effects however depend on the products you use, your skin type and the adversity of the acne. The most common side effects are irritation, skin dryness, itching, peeling off, burns, and upset stomachs if the treatment is oral, dizziness among others. Majority of the side effects, especially with the gels and pads go away after some time. if you notice any prolonged side effects, do not hesitate to seek medical advice for a change in treatment.
Wrapping it up
Acne, blemishes, blackheads, whiteheads and generally any breakouts can cause a lot of misery and low self-esteem. People try many things to get rid of the problem. Some change their lifestyle habits, others try anti-biotic and others try to change their diets. The above treatments are a sure way of fighting acne and blemishes successfully without having to go through many side effects. The products are affordable and easy to use and people that have used them have many positive reviews.
Do not wait until your condition gets too bad because acne is treatable and most of the topical creams and gels mentioned in this article are readily available over the counter and as drugstore products. Only a few need prescription before application. For more on how to take care of your body and skin, read our earlier articles.