One of the main reasons to take eye cream seriously is because it helps to take care of the skin around the eyes, prone to fragility and thinness, which leads to wrinkles, dryness and puffiness. The eyes are also the first to show any signs of poor health and lack of sleep.
They are also the first signs of aging, so there is need to use eye creams in order to get rid of these signs. Eye creams are important also, because they help to hydrate the skin around the eyes keeping them well moisturise at all times. It is never too late to start using eye creams and there are specific products in the market that fit your kind of skin texture and tone. Below is a look at some of the best eye creams in the market today.
See also:
Our top picks for best eye cream
The market has so many different types of eye creams that choosing one from the other can be a daunting task. To help you out with the best choices, below is a look at ten of the best eye cream products in the market today.
L'Oreal Paris Revitalift Volume Filler Eye Treatment
-$6.01 OFF
The above eye treatment cream comes in a fluid of 0.5 ounces enriched with quality ingredients. The eye cream reduces dark circles around the eyes, replenishes the skin under the eyes and firms the eye contours. It hydrates the skin, leaving freshening effects. If you are looking for a great moisturising cream that will take away the puffiness and leave your skin feeling young again, then this cream should do it. The price of the eye treatment cream is also affordable.
Neutrogena Rapid Wrinkle Repair
-$2.02 OFF
Neutrogena Rapid Wrinkle Repair Hyaluronic Acid Retinol Under Eye Cream - Anti Wrinkle Eye Cream for Dark Circles & Puffiness & Under Eye Bags - Hyaluronic Acid, Glycerin & Retinol Cream, 0.5 fl. oz
0.5-fluid ounce tube of Neutrogena Rapid Wrinkle Repair Anti-Wrinkle Eye Cream with retinol to visibly reduce the look of fine lines and wrinkles
Anti-wrinkle formula contains accelerated Retinol SA with a unique combination of ingredients and is clinically proven to leave skin feeling smoother. It continuously renews the look of skin, helping to smooth wrinkles fast & diminish the look of age spots.
Specially formulated for the eye area, this fast-acting retinol cream is clinically proven to help fade the look of stubborn crow's feet, brightens and evens skin tone in the under-eye area, helps smooth fine lines and texture, and reduces the look of dark circles.
This anti-wrinkle eye cream contains Glucose Complex, a Retinol SA booster, which accelerates the skin's surface activity for fast results as well as Hyaluronic Acid which adds line-plumping moisture to help hydrate, replenish, and rejuvenate the look of skin.
At Neutrogena, we're not anti-aging, we're anti-wrinkles . This anti-wrinkle eye cream is proven to work quickly with visible results in just one week
With a special formulation for the delicate area around the eye, this cream comes with a fast acting retinol that helps to even and brighten the skin and fade out stubborn crow's feet. It also helps to reduce dark circles around the eyes and to smooth fine lines. In just one week of application, the cream gives you positive results that are easily visible. The unique combinations of ingredients that make the cream stand out leave the skin around the eyes looking both younger and smoother.
Retinol SA, which has a clinical approval of renewing the skin look, is the main ingredient in this cream. Other notable ingredients are Glucose Complex, and Hyaluronic Acid. It is also easy to apply and it works very well even with makeup on.
Eye Serum by Olay
-$13.00 OFF
Eye Serum by Olay, Eye Lifting Serum by Olay for Under Eye Bags and dark circles with Amino-Peptide and Vitamin Complex, 0.5 Fl Oz Packaging may Vary
Olay Eyes Eye Lifting Serum Instantly Plumps the Overall Eye Area with Hydration and Reduces the Appearance of Under Eye Bags
With an Advanced Amino-Peptide and Vitamin Complex, this Eye Serum's Velvety Formula Aids in Surface Skin Turnover and Hydrates to Visibly Lift and Smooth Corners Revealing Firmer Skin Around the Eye Area
Degravitizes Sagging Skin on Eyelids and Around the Eyes to Reflect a Firmer, Lifted-Eye allowing YOU to Retire your Tired Eyes and Boost your Outlook
Fragrance-Free Formula is Non-Greasy, so it Quickly Absorbs into the Surface of the Skin
Use Morning and Evening on Cleansed Skin. Place a Small Amount Around the Eye Area - Under Eyes, Outer Corners, Eyelids - and Smooth in until thoroughly Absorbed
If you have tired eyes that need soothing, then the affordable Eye Serum by Olay should do the trick. The serum works instantly on the skin helping to plump the whole area around the eyes and getting rid of eye bags and fine lines. It also helps to hydrate and lift up any sagging skin. This leaves you with a firmer well-lifted skin that allows you to rest your eyes easily. The serum is free of fragrance, it is non-greasy and it absorbs into the skin surface easily and fast.
Some of the main ingredients that give the serum the quality effectiveness are Vitamin Complex, Advanced Amino-Peptide and Glycerine among many others. All you need to do to start using the serum is click the end of the tub a few times to get the flow out of the pen. Apply the serum under the eyes using rollers for about 30 seconds and avoid any direct contact with the eye. You can use the serum in the morning and evening and always make sure you cleanse your skin well before you start applying.
Neutrogena Hydro Boost Hydrating Gel
-$4.61 OFF
Neutrogena Hydro Boost Hydrating Gel Eye Cream with Hyaluronic Acid, Dermatologist Recommended, Oil and Fragrance Free, 0.5 fl. oz
0.5-fluid ounce tube of hydrating Neutrogena Hydro Boost Eye Gel-Cream, specially designed to smooth skin around the delicate eye area
Contains hyaluronic acid, which is naturally found in the skin. It acts as a sponge for dry skin cells moisturizing with up to 1,000 times its weight in water. This cream provides more supple and smooth skin
The unique water gel formula absorbs quickly like a gel, with the long-lasting, intense moisturizing power of a cream.
This eye cream boosts skin's hydration level and locks it in all day. Wear it alone or under make-up for long lasting moisture
Formula is non-comedogenic, so it won't clog pores. It is ophthalmologist-tested, dermatologist-recommended, and oil-, fragrance-, and dye-free
The above eye cream is a quality product from Neutrogena and it is both ophthalmologist-tested and dermatologist-recommended. Made with purified Hyaluronic Acid, the cream also contains a unique water gel formula that absorbs easily and fast into the skin. The cream beautifies, protects, hydrates and cleanses the areas around the eyes leaving you with an even smooth and younger looking skin.
You can wear the cream under your makeup or without make-up. Other benefits of the cream are that it keeps the hydration levels locked all day long and it is non-comedogenic. This means that your pores will still breathe easily after you apply the cream because it does not clog them. You can use the cream for night and day without the fear of any side effects.
Kate Somerville Line Release
Kate Somerville Line Release Under Eye Repair Cream-0.5 oz.
AN INCREDIBLY POWERFUL EYE BRIGHTENER: This under eye repair cream utilizes an advanced Peptide Blend to smooth the look of wrinkles and reduce the appearance of puffiness. Designed to combat expression lines over time, this eye brightener minimizes the appearance of dark circles and illuminates the entire eye area.
WORKS TO VISIBLY LIFT AND CONTOUR THE ENTIRE EYE AREA: This revitalizing serum reduces the appearance of puffiness and increases the appearance of skin firmness around the eye area. Its unbelievably lightweight formula targets visible signs of aging to diminish the look of fine lines and wrinkles.
HOW TO USE FOR BEST RESULTS: Use twice a day - once in the morning and once in the evening. Gently pat small amount around the eye area.
HIGH-QUALITY INGREDIENTS THAT REJUVENATE SKIN: Acetyl Hexapeptide-3 is intended to make the eyes appear lifted and more contoured. Tripeptide reduces the visible depth of expression lines. Other powerful ingredients help reduce the look of wrinkles.Vitamins A, C, and E provide a powerful Antioxidant boost to skin. Soybean Protein moisturizes skin while Cucumber Extract conditions and soothes.
FORMULATED BY HOLLYWOOD ESTHETICIAN KATE SOMERVILLE: Celebrities around the world turn to Kate Somerville's products, her Clinic in Los Angeles, and her 25 years of experience helping perfect her clients' skin.
The above 0-5 ounce eye cream is affordable and works on wrinkles instantly. The cream mainly targets skin damaged due to age related issues transforming it to look younger by getting rid of the fine lines and wrinkles. The cream gets rid of all the dark circles while at the same time illuminating the area around the eyes. It contains powerful ingredients like Acetyl Hexapeptide-3, Tripeptide, Cucumber Extract, Soybean Protein and Vitamins A, C, And E to rejuvenate the skin around the eyes.
The cream is a favoirite with many celebrities and the creator, Kate Somerville is a Hollywood aesthetician. Known for her quality products, you can trust Kate Somerville's products to make you feel like a star.
MIZON Collagen Power Firming Eye Cream
Mizon Collagen Power Firming Eye Cream (Tube: 10 ml / 0.34 fl oz)
Regenerative collagen, 42% of marine collagen
Intensive eye cream to improve elasticity
Anti-aging, wrinkle care, and moisturizer. Suitable for all skin types, dermatologically tested.
Keeps skin nourished, moisturized and firm around the eyes
Tube version of collagen eye cream specially designed for weak and sensitive eye
If you are looking for a cream that will get rid of your wrinkles around the eye area while at the same time giving the skin an intense firming, then this affordable cream form MIZON will do just fine. The cream that comes in a colourful pink tube contains collagen that works on wrinkles and skin elasticity. It also helps to keep the skin smooth and well moisturised day and night.
The ingredients are natural and good for people with sensitive skin types. It has a 5-free safe formula that helps to regenerate the skin and it is easy to use. Some of the most important ingredients are Glycol, Glutamic, Honey Extract and Glycerine among many others. You will also love the texture of the cream because it is not oily or thick.
Voibella Beauty, Natural Anti-Aging under Eye Cream
-$3.00 OFF
Natural Anti-Aging Under Eye Cream, Best 3-in-1 Treatment For Dark Circles, Puffy Eyes, Bags & Wrinkles - Firming, Brightening & Hydrating - Cucumber, Collagen, Hyaluronic Acid, Retinol, Vitamin C & E
SAY BYE BYE TO UNDER EYE BAGS - QUICK RESULTS, LASTING BENEFITS - Voibella's cool & calming botanical formula gives your eyes quick depuffing, tightening & soothing feeling, and also actively fights signs of aging for the long term. Get your beautiful, youthful look back! Bottle contains 0.5 fl oz of product.
3-IN-1 TREATMENT FIGHTS ALL 3 EYE CONCERNS AT ONCE - Voibella's intensive eye repair cream fights unsightly under eye bags, puffiness, dark circles and drastically diminishes fine lines and wrinkles around the eye area - it's the ultimate all-in-one eye treatment.
NATURAL & ORGANIC INGREDIENTS WORK SYNERGISTICALLY - Our scientists infused this cream with powerful naturally derived anti-aging ingredients, each renowned for a specific anti-aging benefit for your eyes. (Cucumber, Collagen, Hyaluronic Acid, Retinol, Vitamin C, E & Peptides). Perfect for day and night, men and women.
WHY IS OURS UNIQUELY BETTER? - Made with pure botanical ingredients, in the USA in FDA registered and GMP certified facilities, this professional product is 3rd party tested, paraben free, sulfate free, cruelty free, vegan friendly & gluten free - so you know you are getting the highest quality restorative eye bag reducer.
VOIBELLA's 365-DAY GUARANTEE + BONUS CONSULTATION - Why take risks, when you can buy a product that is backed by our rock solid 365-day money back, manufacturer's guarantee. In our family-owned business we take pride on giving extra value, so as a FREE BONUS, you will get a personal skincare consultation to assist you in your skincare journey. This could be the best anti-aging investment you can make! Just contact us after ordering, to receive it, free of charge.
Lack of sleep makes many people develop dark eyes around their eyes and it is never a remarkable sight. You can now get rid of the insomniac look by buying this 3-in-1 affordable eye cream. This Voibella beauty cream works well for wrinkles, eye bags, puffy eyes and dark circles. Infused with a regimen of high quality natural ingredients, the cream fights the major three eye concerns with a single application.
Some of the most notable ingredients are Hyaluronic Acid, Cucumber Extract, Vitamin E and C, Retinol, Peptides and Soluble Collagen. With the purchase of the cream, you also get a bonus consultation to tell you everything you need to know about caring for the skin around the eyes. Now is that not an investment worth thinking about? With a bonus and an anti-aging firming regimen all contained in an affordable bottle of eye cream, you cannot go wrong.
Organys Eye Cream Anti Aging Moisturize
Kiss Dark Circles, Eye Bags & Fine Lines Goodbye! Organys Eye Cream Anti Aging Moisturizer Reduces The Appearance of Puffiness Wrinkles Crow's Feet And Puffy Eyes Natural Under Eye Day Gel Night Serum
UNSIGHTLY DARK CIRCLES & EYE BAGS making you LOOK LIKE AN INSOMNIAC? Like you just got off the red eye flight from Las Vegas? "Squinting lines" are now permanent wrinkles, crows feet and fine lines. Caffeine is a must-have. You spend a ton of time putting on makeup over your puffy eyes, and people still stare. So what's an aging insomniac to do?
ENJOY YOUNGER-LOOKING SKIN AROUND THE EYES with Organys eye cream! A combination of ANTI-WRINKLE PEPTIDES, VITAMIN C, HYALURONIC ACID and CAFFEINE deliver results. The cream evens out the look of dark circles and reduces the appearance of eye bags, puffiness, wrinkles and crow's feet around the eyes. Great filler for fine lines delivers healthier-looking skin. Makes your eyes YOUNG & AWAKE giving you a big-eyed look that is inspiring and hard to turn away from.
100,000+ HAVE HAD GREAT EXPERIENCE with this anti-aging eye cream. Not a laser treatment, but it helps maintain the appearance of healthier-looking skin around and under the eyes. Apply the moisturizing gel every day and/or night to see appearance of natural lift and tighten effect. This super serum is FREE OF color, fragrance, paraben, sulphate, phthalates, SLS, PEG, and gluten. This moisturizer is not tested on animals. Made in a U.S. FDA-registered lab. Makes a great gift - consider buying tw
OUR GUARANTEE: For best results, use daily. If you are not happy after using the product for four weeks, return the bottle for 100% REFUND! This eye cream moisturizer works well for both women and men with baggy eyes, dark circles and wrinkles under and around the eyes. Some call it magic super serum for the eyes, but PLEASE don't take their word for it - try it for yourself risk-free
RESPONSIBLY FORMULATED. Organys is an eco-friendly skincare brand committed to minimizing waste and working with responsibly sourced ingredients. Organys Eye Cream is responsibly formulated with rice & soy amino acids and yeast proteins. We pay premium prices for quality ingredients and keep batches small, so they are fresh
You can easily kiss all those eye bags, dark circles and fine lines around your eyes with Organys eye cream. The cream contains a combination of strong ingredients that include Vitamin C, Anti-Wrinkle Peptides, Caffeine and Hyaluronic Acid that blend well to give the skin a healthy look. The cream works well on crow's feet too and it fills up all the fine lines surrounding the eyes. With over 100,000 users swearing to the positive effects of this cream, you can trust it to give you a natural lift and a tight effect that will not leave you looking younger but moisturised and hydrated too. The serum does not contain parabens, color gluten, fragrance, sulphate PEG, SLS or phthalates.
There is no animal testing on the product and the maker is a U.S. based lab, registered by the FDA. For best results, use the cream every day and join the long line of users that proudly say they found the right cream for their eyes. It is affordable and comes in a 0.5-ounce bottle. For application, use your fingertips and an upward gentle motion. Apply in the morning and at night and always make sure your face is clean. Make sure to let the cream absorb before you apply your makeup.
Lily Ana Naturals Cream Moisturiser
Eye Cream Moisturizer (1.7oz) 94% Natural Anti Aging Skin Care
The rejuvenating treatment is brightening, firming, hydrating, lifting and tightening for the delicate skin around your eye area
Contains no Parabens, artificial colors or artificial fragrances, manufactured in the USA at our FDA Registered and USDA Organic Certified facility and Vegan friendly, Cruelty free - never tested on animals!
Great for both women and men, our advanced anti-aging skincare formula contains ingredients that nourish like Vitamin C, Vitamin E, Rosehip Seed Oil, and Organic Hibiscus Flower Extract. Can be used both morning and night time and gentle enough for sensitive skin. Can be used on the face and neck and light enough to be used under makeup.
This eye Cream heals, repairs and calms giving you an even skin tone and a smooth, radiant complexion
30 days money back guarantee
When age starts to catch up, the first places that show the signs are the places around the eyes. Fatigue also has a very negative effect on the same areas and anyone can see the signs without asking. If you are in the market for a cream that gets rid of the aging and fatigue signs, then Lily Ana Naturals Cream Moisturiser is the one to consider. The things that make this cream to stand out are its organic ingredients that deliver excellent results.
Some of the ingredients are Hibiscus Extract, Rosehip Oil, Vitamins C and E, and others. The cream is good for both men and women and comes with no side effects. It contains no artificial fragrances or colors; it is parabens free and cruelty free. The eye cream firms the skin, gets rid of wrinkles, moisturises, hydrates, gets rid of puffiness, eye bags and dark circles, it repairs the skin giving it a radiant, smooth complexion.
Life Essentials Skin Care Eye Cream
Eye Cream For Dark Circles, Puffiness, Bags & Wrinkles - 1 OZ - Best Under Eye Moisturizer & Treatment - Natural & Organic Anti Aging Formula For Crows Feet & Fine Lines - Satisfaction Guarantee - Cruelty Free
Age Defense Eye Cream aids in restoring moisture and firming your skin, leaving you with protected and hydrated skin that feels smooth and supple all day.
YOU WILL LOVE THE RESULTS: Watch the dark pigmentation caused by sun damage, environmental irritations and lack of sleep disappear from under your eyes. Dark circles, fine lines and puffiness are erased, leaving eyes looking younger and more radiant.
HIGHEST QUALITY OF ORGANIC INGREDIENTS: Formulated with all natural and organic ingredients. Our famous herbal infusion enhances the anti-aging and healing benefits of our Age Defense Eye Cream.
MADE IN THE USA: As with all of our products, Our Age Defense Eye Cream is proudly formulated here in the USA in an FDA registered laboratory & is cruelty free -we never have & never will test our products on animals).
OUR 100% SATISFACTION GUARANTEE: As a family company, we only produce products we are proud to use ourselves. We know you will love our Age Defense Eye Cream, but if for any reason you are unsatisfied with your purchase, just contact Life Essentials Skin Care for a full refund, no questions asked and no need to return the product.
Different people have varying skin care problems and needs. If one of those needs is your eyes, then you need not worry because you have the best cream to help with all the problems you may have. The skin around the eyes gets a beating over the years, making it sag and look older than other parts of the body. Life Essentials Eye Cream is your defense against age.
Besides getting rid of the wrinkles, the cream also reduces eye puffiness, bags and dark circles, fades fine lines, helps to prevent any discolouration of the skin, brightens the skin, and increases the firmness of the skin. The cream moisturises and hydrates the skin all day long making you look radiant. It is affordable and easy to apply. The cream, which is in infusion of herbal ingredients, has no side effects and you can use it day and night.
Why is eye cream important?
Many factors including health, environment, diet and age, affect our skins differently every day. One of the parts of the body that gets a beating from these factors is the eyes and skin surrounding our eyes. We get crow's feet, fine line, dark circles, sleeping bags, sagging skin and wrinkles. One of the reasons is because the skin around the eyes is much thinner than the skin from other parts of the body.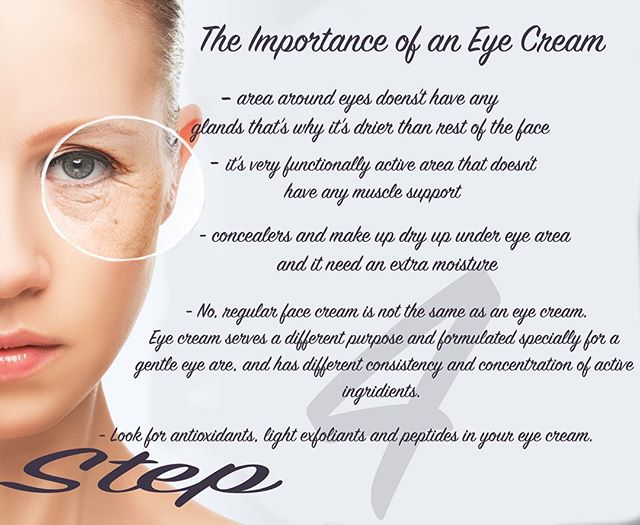 The eyes are the first things that anyone notices when they first look at you. If you have sleepy or tired eyes, they will notice. When we smile, it reflects on the crease line of the eyes and for this reason, we have to take care of the skin so that when we smile or grin, the crease lines do not make us look old, and tired. Eye creams help to give you a new young and healthy look at all times. Other than this, the other benefits of the eye cream are;
Tightens and firms
Age catches up with all of us at some point. The area around the eyes gets the biggest blunt from aging. A good eye cream will not stop the aging process but it will firm up the skin around the eyes to stop it from sagging, and the formation of wrinkles and fine lines.
Brightens
Eyes are like the windows to our soul and they are the first noticeable parts of the body. For this reason, many people want to maintain that youthful look that makes their eyes sparkle. However, age takes away that sparkle but eye creams can bring it back by taking care of the fragile skin around the eyes. Majority of the creams have quality ingredients that help to protect and fortify the skin from aging further.
Moisturises
One of the main benefits of an eye cream is to moisturise and keep the skin around the eyes smooth. The area around the eyes dries up easily because it does not have many oil glands. This in turn leads to the skin thinning up faster than other areas of the body.
Contain antioxidants
Many of the quality eye creams in the market today contain powerful ingredients that help to keep the skin well moisturised and hydrated. One of the main ingredients in many of the creams is antioxidant, which helps to fight the effects of stressors and environment that cause the skin to age though they may not have immediate effect; they go a long way in providing what the skin needs.
Hydrates
For skin to remain looking strong, dewy and healthy, it needs water. The place around the eyes dries up fast, making the skin become saggy and weak. Eye creams contain ingredients that help to hydrate the skin, which in turn makes it look young and healthy.
What to look for when choosing the best eye cream
Choosing the best eye cream for your skin can be a daunting task because the market has too many options. However, as overwhelming as the number of products is, youy can follow the following guidelines to help you choose the best creams.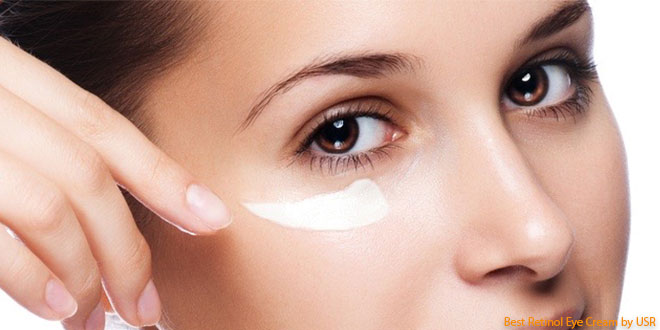 Ingredients
Always make sure you know the kind of ingredients that the eye cream you want to buy has by reading the label. If you find out that, the cream has ingredients that have alcohol and parabens, then move to the next one because these products may irritate the skin. The skin around the eyes is more sensitive than many other parts of the body and anything with alcohol and parabens may have bad effects.
Price
You cannot buy any product blindly without finding out about the price first. All eye creams are differ in prices and you do not have to go overboard to spend too much on a cream when you can get a cheaper one with the same ingredients. Carry out a thorough research on the prices before buying.
Reviews
It is important to read users reviews on the different products in the market. This will give you an idea of how popular the product is and if it is worth going for. You will also learn of any side effects.
How much to use
It is tricky knowing how much of the cream is right to use because all the products are different. For some creams, a little is enough for both eyes while for others, you need to add more to cover both eyes. Make sure you read the instructions carefully for every product you use.
Is one enough?
In some cases, the damage around the skin may be too much for one cream to clear the problem. You may need to accompany eye cream with something else like an eye bath. You should however consult your physician before you start pairing up products. In addition, if you have any underlying health problems, you should not apply eye cream before you get a go ahead from your physician. Some of the problems may be due to other reasons that do not need an eye cream.
Wrapping it up
We all want flashy, firm and clear skin around our eyes because they are the windows to our souls. Dark circles, sagging skin, eye bags and fine lines are all an indication that something is wrong. The above-mentioned eye creams will go a long way in alleviating some of the most common eye skin problems. They are easy to use and they offer you enough comfort and good health. All the products are readily available and affordable from Amazon.